805.909.9022
shopoceanheir@yahoo.com
2024 Main Street
Cambria, CA 93428
located in the Garden Shed Courtyard
Get Directions


CLOTHING • GIFTS • JEWELRY • CARDS • BOOKS •

HOME GOODS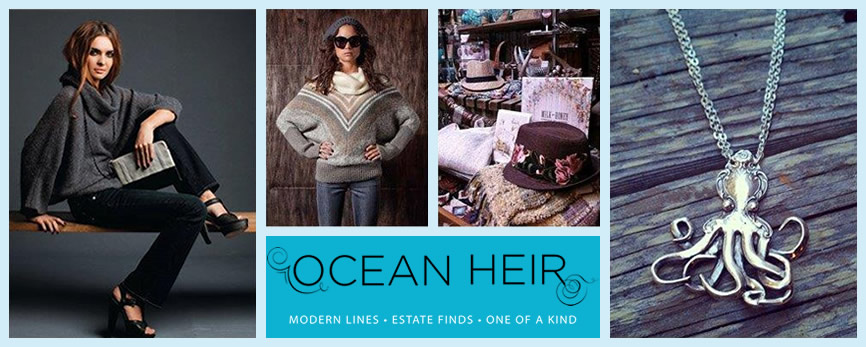 SHOP THE BEST OF OCEAN HEIR
online 24/7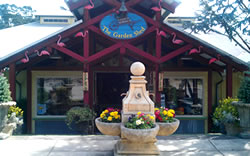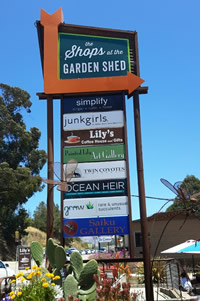 Ocean Heir is an eclectic clothing and gift shop located in the courtyard of the Garden Shed. Experience a truly one of a kind setting while shopping in and amongst refurbished dairy sheds from the 1900's. The property has been home to The Garden Shed and nursery since 1999 and now houses nine of your soon to be favorite shops - Ocean Heir, GROW and Junk Girls to name a few.
Ocean Heir's owner dianematzner.com has been in the fashion and design business for nearly 3 decades and travels the country seeking out statement pieces to help create and accentuate personal style for all who visit this charming shop.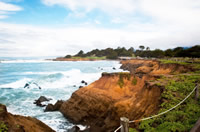 Ocean Heir features the largest selection of handmade letterpress greeting cards in Cambria, you will also find artful and thoughtful books, premium candles and perfumes. Stylish clothing, sweaters, scarves, and hats...be sure to check out the fabulous vintage and consignment inventory too! The jewelry is distinctive and affordable. This little shop, in a little shed has a great vibe, big personality, and a very loyal following. So grab a glass of wine at our neighbor, Twin Coyotes' tasting room or a cup of joe at Lilly's coffee & baked goods - meander passed the California flannel bush, the bubbling fountains and lavender...all paths lead to Ocean Heir where a friendly, fashionable staff will assist you in a one of a kind shopping retreat.
---
The ever popular Eden poncho is always in stock and exclusively available in store only.
To place an order please call or email for current colors.
805.909.9022
shopoceanheir@yahoo.com
$36.00 + 5.00 shipping and handling.

Click here to see Ocean Heir's location on the Cambria / San Simeon Welcome Map