CLOTHING • GIFTS • JEWELRY • CARDS • BOOKS •

VINTAGE

SHOP THE BEST OF OCEAN HEIR
online 24/7
Ocean Heir is located on Main Street in Cambria, California. Established in 1869, the historic village is nestled between towering Monterey Pines and the shimmering Pacific Ocean on the Central Coast. Located along scenic Highway 1 between San Luis Obispo and majestic Big Sur, the picturesque hamlet and adjoining Moonstone Beach is a haven for artistic expression and respect for nature.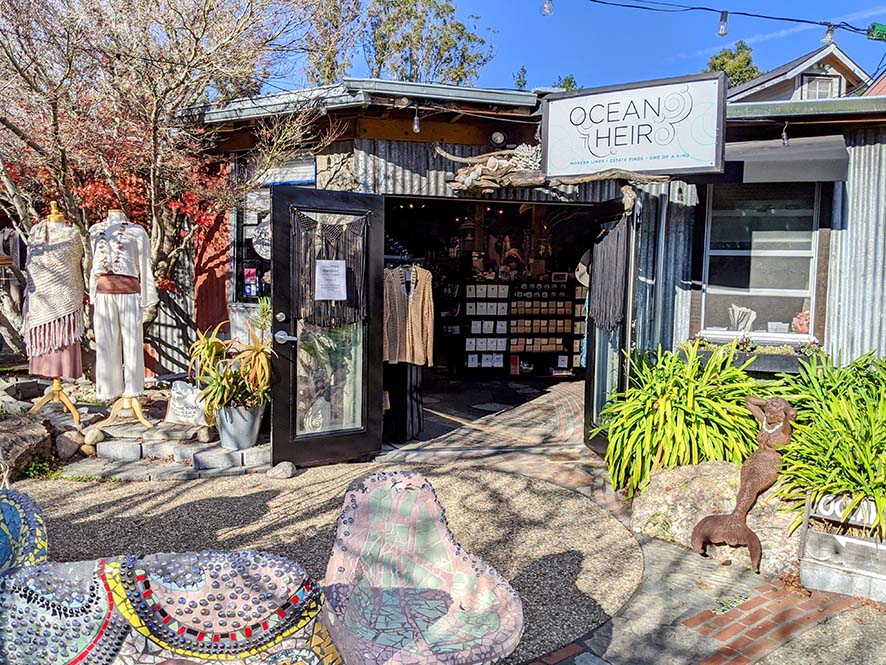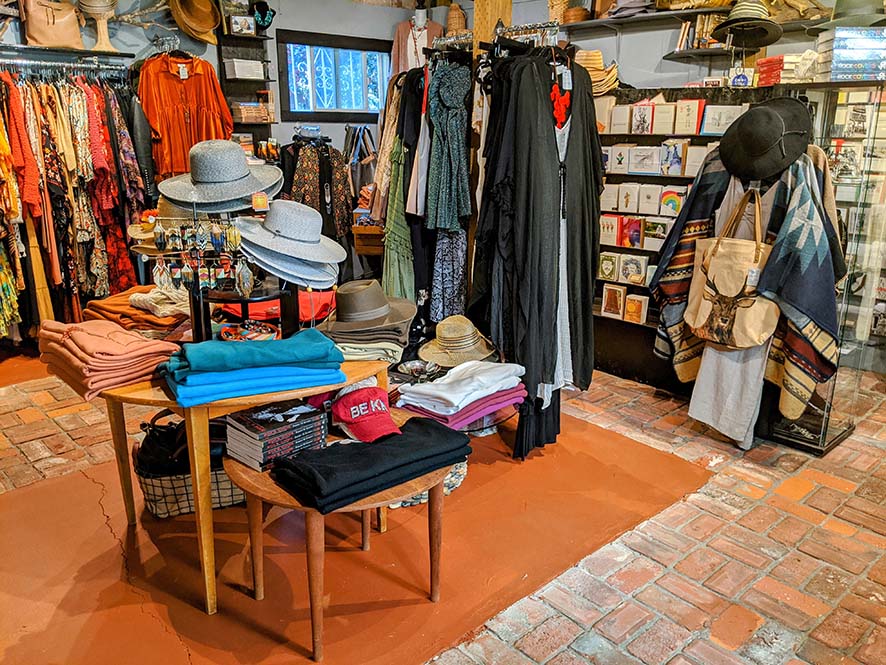 Ocean Heir is an eclectic clothing and gift shop located in the courtyard of the historic Garden Shed. Experience a truly one-of-a kind setting while shopping in and amongst refurbished dairy sheds from the early 1900's. The property has been home to The Garden Shed and Nursery since 1999 and now houses five of Cambria's favorite shops all in one stop - Ocean Heir among them!
Ocean Heir's proprietor, Diane has been in the fashion and design business for over three decades and travels extensively seeking out statement pieces to help create and accentuate personal style for all who visit this charming shop.
Ocean Heir also features the largest selection of handmade letterpress greeting cards and hats in Cambria. You'll find premium candles, perfumes and oils and jewelry that is distinctive and affordable. Be prepared to rendezvous with stylish clothing layered with attitude. Contemporary wearables, soft sweaters, textured scarves, kimonos, ponchos and jackets with a rock and roll edge and deep threads of classic bohemia. Our goods are curated through long-standing relationships with artists and designers who have a passion for what they produce. Be sure to check out the fabulous vintage inventory too! Forage through baskets of old denim and LPs ...
Peruse our extensive assortment of artful, thoughtful, and spiritual books with a heavy dose of photography and biographies of musical rock legends.
Our little shop is rooted in a fashion legacy and shows off a big personality, great vibe, and very loyal following.
We invite you to treat yourself to a glass of fine wine at our neighbor's tasting room, Cayucos Cellars, or grab a cup of joe at Lilly's, and meander through the luscious gardens and succulents and past lively bubbling fountains scattered about the courtyard. Take a pause on our beautiful mosaic bench…Eventually, whatever path you take will lead to Ocean Heir where a friendly, fashionable staff will assist you with old school customer service in a one-of-a-kind shopping retreat.
"Shop like an heiress without spending the inheritance."
- OCEAN HEIR
---
The ever popular Eden poncho is always in stock and exclusively available in store and online.
If there's a color not listed online that you are interested in,
please call or email us to see if we can special order it for you.
805.909.9022
shopoceanheir@yahoo.com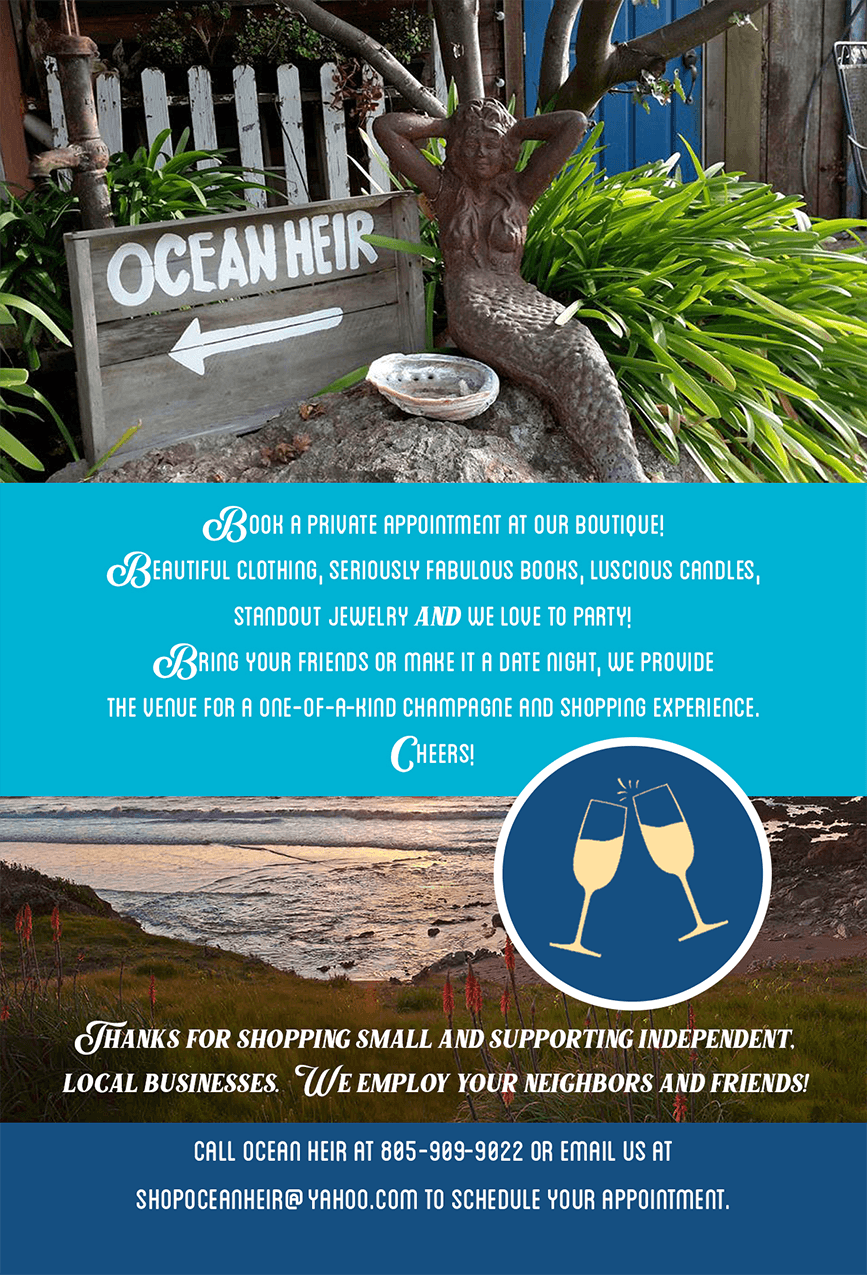 Click here to see Ocean Heir's location on the Cambria / San Simeon Welcome Map